The Seven Vital Behaviors of a GAP Crosser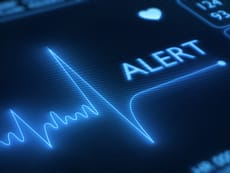 The focus for the GAP Crosser is primarily about BEING. It is a process of transformation. The Biblical term for this is sanctification. While we are in this process, we need something to do…So, what are the vital behaviors that facilitate BEING who God designed us to be?

Phase 1 is about discovering where we belong. This phase has two steps: Discover and Align.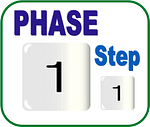 Vital Behavior #1 – Discover
 "For every one that asketh receiveth; and he that seeketh findeth; and to him that knocketh it shall be opened." – Matthew 7:8 KJV
This behavior is about crossing the GAP of self-focus which closes the gate to our heart. The human default mode is pride, which is sometimes subtle and unintentional. Inattention to the heart gate makes us closed, guarded, and insensitive to truth. We simply cannot see others' perspectives because we are too focused on our own.
 "God resisteth the proud, and giveth grace to the humble." 1 Peter 5:5b KJV
When our heart gate is closed to God, it's open to the world system, drawing self-worth, security, and significance from temporal things.
We should always know our state of being. Are we aligned with the life of God? Are we operating in the right Spirit? Are we open and searching for His truth? The fruit we are bearing in the moment will reveal the answer.
The first step toward discovering WHY I am, is to ask the question "How am I?" At any given moment, our heart is in one of two states regarding our relationship with God – OPEN or CLOSED. The "open," or humble-dependent state allows us to learn more about His perspective (TRUTH through LOVE). The "closed" or proud-independent state, prevents this (FEAR resulting in DISTORTIONS OF TRUTH).
 God's invitation is to guard our heart. Keep it open to Him at all times, while guarding it from "strange voices." This allows us to draw our self-worth from Him. He becomes our identity.
The key to successfully navigating over the first GAP is this: We have the power to choose our SOURCE at any given moment. Our vital behavior is to discover new levels of life by searching for His presence moment by moment. When His Spirit moves, we are invited to recognize this and adjust accordingly.
"Give ear, O my people, to my law: incline your ears to the words of my mouth." Psalm 78:1 KJV
"Keep thy heart with all diligence; for out of it are the issues of life." – Proverbs 4:23 KJV
"And when he putteth forth his own sheep, he goeth before them, and the sheep follow him: for they know his voice. And a stranger will they not follow, but will flee from him: for they know not the voice of strangers." – John 10:4-5 KJV
Vital Behavior #2 – Align
"Submit yourselves therefore to God. Resist the devil, and he will flee from you." – James 4:7 KJV
This behavior is about crossing the GAP of misplaced trust which blocks the gate to our TRUE identity. The human default mode is self-righteousness, which means we are more concerned with appearing right than being right. This reveals that we have a fear-based performance mindset where God's love belongs.
Our life was designed to be Christ-centric. Egocentricity robs us of our identity in Christ and becomes the filter through which we believe, think, speak, and act. It literally is our version of reality. The problem is that we never know that we are blind until God reveals this to us!
Self-righteousness makes us the hero of our own stories. We focus on having possessions and positions and promoting ourselves in order to project an image to create a name. Our focus is on gaining and defending the external things we feel will provide self-worth, security, and significance. We become distracted, surrendering our hearts to the enemy's influence.
The question here is, "Who am I?" Am I "right" or "wrong" regarding my position with God? Am I righteous through Christ or a "self-righteous pretender?"
God's invitation is to follow His Word. He calls us in each moment to listen for His instruction and embrace His correction when it comes.
The key to successfully navigating over the second GAP is this: We have the power to transfer our faith from whatever it's currently in, to Christ. Everything in this world's system can be shaken, but He will never fail. Our vital behavior is to listen to Him so we can align with what He's doing in the moment.
God calls us to live as "an extension" of Him. We can draw our strength from Him and define our life through Him.
The Source of our faith determines God's willingness to accept or reject the work that we do (and reveals who is really building our lives).
 "For he hath made him to be sin for us, who knew no sin; that we might be made the righteousness of God in him." – 2 Corinthians 5:21
 "For by grace are ye saved through faith; and that not of yourselves: it is the gift of God: Not of works, lest any man should boast. For we are his workmanship, created in Christ Jesus unto good works, which God hath before ordained that we should walk in them." – Ephesians 2:8-10 KJV
Phase 2 is about understanding what to believe. This phase has three steps: Relate, Receive and Respond.
Vital Behavior #3 – Relate
 "Beloved, let us love one another: for love is of God; and every one that loveth is born of God, and knoweth God. He that loveth not knoweth not God; for God is love." 1 John 4:7-9
This behavior is about crossing the GAP of disconnection which blocks the gate of clear and accurate communication. The human default mode is to be disengaged, focusing on the past or future, rather than being connected, engaged, and present in the moment.
The question here is, "Where am I?" Answering this question challenges our capacity to have faith in Christ. Am I currently drawing my sense of self-worth, security, and significance from Christ, or an alternate source?
The source we draw from becomes the center of our worship and determines the spirit through which, we engage with the world. God's invitation is to connect with Him so we can be filled with the right Spirit.
The key to successfully navigating over the third GAP is this: Inspect your fruit often. The fruit that is currently being revealed through our actions and words reveals the spirit we are currently entertaining. The source that we draw from impacts every communication that we have within ourselves, and consequently, with other people. It determines whether we are a safe, shepherding environment for others or one that is self-interested.
Our capacity for faith is expanded as we allow God to challenge our limiting beliefs and mindsets. We gain security by transitioning from reliance on external sources (people, possessions, positions, etc.) to the internal Compass of God's Word communicated to us by the Holy Spirit.
The more we receive God's love, the more abundant our lives become. God constantly calls and He wants us to engage in honest communication with Him.
Faith requires a constant connection and flow of communication with Christ through His Spirit. It's always "now" (see Hebrews 11:1). This connection brings the revelation of Christ (His Light) to heal the wounds and regrets of the past or to envision God's plans for the future (whether it be one second or ten years from now).
As we honestly communicate with Christ, our will submits to His. His spirit governs our soul. Our minds and emotions align with His. Our voice becomes a channel through which His Word can speak, and we bear His fruit through our actions. Our hands and feet become extensions of His body on earth.
"Ye shall know them by their fruits. Do men gather grapes of thorns, or figs of thistles?" – Matthew 7:16 KJV
Vital Behavior #4 – Receive
 "…Freely ye have received, freely give." – Matthew 10:8 KJV
This behavior is about crossing the GAP of faulty perspective which blocks the gate of accurate perception. The human default mode is scarcity. This perspective causes us to protect ourselves at all costs. As a result, we prioritize being understood before understanding the needs of others and we manipulate (through trades) to get our perceived needs met.
The question here is, "What do I do?" Successful action is completely predicated on an accurate perspective. There's only one TRUTH and His name is Jesus. God's invitation is to see from His perspective. Any vision that is not the fruit of God's perspective, will mislead us. God's vision is the only one that matters.
The key to successfully navigating over the fourth GAP is this: Your perception is your reality, but Christ is THE Reality.
 "Jesus saith unto him, I am the way, the truth, and the life: no man cometh unto the Father, but by me.: – John 14:6 KJV
 "There is a way which seemeth right unto a man, but the end thereof are the ways of death.: Proverbs 14:12 KJV
Humanistic vision is scarcity-minded (which can manifest by hoarding material possessions). God's perspective is abundant and giving.
The best way to express our unique genius is to become supernaturally, natural. Having God's perspective gives us a huge advantage and allows us to fulfill His purpose for us.
To consistently walk and live from this place, we must learn to wait on the Lord, responding to His voice rather than a plethora of voices within and around us. God's "now Word" may come instantaneously, or over time, but He is never late.
We must have perseverance. If we hunger and thirst after Him (more than the answer to our needs), He will satisfy us with Himself. His "now Word" is His daily bread. It feeds and sustains us, leading us from faith to faith and grace to grace. Through it, we receive His council to live in accordance with His will.
"Where there is no vision, the people perish: but he that keepeth the law, happy is he." Proverbs 29:18 KJV
Vital Behavior #5 – Respond
 "For as the body without the spirit is dead, so faith without works is dead also." – James 2:26 KJV
This behavior is about crossing the GAP of misalignment which blocks the gate of integrity. The human default mode is reaction, which makes us the victim. Victims either shamefully condemn themselves, blame others, or both.
Christ's perspective frees us to be response-Able. This is the Holy Spirit-empowerment to live a life that is "free indeed" (limited ONLY by God's will). Because we believe in the abundant goodness of God, we can be a blessing to others, even amid our own perceived need.
Response-Able people have been empowered to:
Understand God's will.
Assess the cost.
Accept the risk.
Choose to act.
The question here is, "Who is doing it?" This will determine the "How?" "When?" and
"Where?" of our actions. Are we responding to God's voice and acting in God's abilities, or are we reacting in fear and acting in our own strength? God's invitation is for us to work with Him.
This is a vital junction. Application and timing reveal the nature of the partnership between us and God and the ultimate impact of our actions. They determine whether the results will be human or divine; us doing something FOR God or God doing something through us.
This is distinction is crucial. Jesus said that apart from Him, we can do nothing. Hebrews tells us to repent from "dead works" (Hebrews 6:1) and Romans tells us that anything, not done by faith, is sin (Romans 14:23).
The key to successfully navigating over the fifth GAP is this: Sacrifice will never recover what you lose through independent, self-serving disobedience. This is about submitting to the ongoing coaching of Christ through His Spirit, so we publish History rather than the enemy's story.
"Abide in me, and I in you. As the branch cannot bear fruit of itself, except it abide in the vine; no more can ye, except ye abide in me. I am the vine, ye are the branches: He that abideth in me, and I in him, the same bringeth forth much fruit: for without me ye can do nothing. If a man abide not in me, he is cast forth as a branch, and is withered; and men gather them, and cast them into the fire, and they are burned." John 15:4-6.
 "I call heaven and earth as witnesses today against you, that I have set before you life and death, blessing and cursing; therefore choose life, that both you and your descendants may live." Deuteronomy 30:19 NKJV
Phase 3 is about uniting to become ONE! This phase has two steps: Serve and Transform.
Vital Behavior #6 – Serve Him to Others
 "…If any man desire to be first, the same shall be last of all, and servant of all." – Mark 9:35 KJV
This behavior is about crossing the GAP of hypocrisy which blocks the synergy gate. The human default mode is human judgment (alism). Our default is to block the flow of God's Life (LOVE) towards others. When people feel threatened, we tend to dehumanize, dissect and place people (and things) into categories so we can understand and use, or avoid them. This positions us at the center of the universe to act like God, knowing for ourselves what is good and evil.
The default model of human judgment
Human judgmentalism aligns us with the Accuser. It holds us captive and increases the burden on others to help us solve our problems.
The question is "Why do I do it?" The deeper we travel with Jesus, the more He turns us inside out. Where we were driven by external rules and regulations, we become led by love. Where we judged unjustly according to sight and human understanding, He allows us to understand and act in accordance with His perspective.
God's Word and His Spirit work together to reveal the heart and mind of Christ. Each time this happens we are given the precious gift of being able to see into our own heart. The willingness to accept this new perspective is called repentance.
God's invitation is to serve. The key to successfully navigating over the sixth GAP is LOVE. The one who consistently has mastery over his or her motives, governing their thoughts and intentions, has learned the ways of God. This is an abandonment of fear through trust in the Father's love. This love is progressively revealed by:
Believing in a cause that is greater than you
Having faith in a source that is larger than you
Taking decisive and fearless action in partnership with Christ
 "Behold, I stand at the door, and knock: if any man hear my voice, and open the door, I will come in to him, and will sup with him, and he with me." – Revelation 3:20 KJV
"For the word of God is quick, and powerful, and sharper than any twoedged sword, piercing even to the dividing asunder of soul and spirit, and of the joints and marrow, and is a discerner of the thoughts and intents of the heart." – Hebrews 4:12 KJV
"For in Jesus Christ neither circumcision availeth any thing, nor uncircumcision; but faith which worketh by love." – Galatians 5:6 KJV
Vital Behavior #7 – Transform your world
"Let your light so shine before men, that they may see your good works, and glorify your Father which is in heaven." – Matthew 5:16 KJV
This behavior is about crossing the GAP of wasted Life which blocks the influence gate. Our default mode is poor influence which is often disguised as good work. It's the counterfeit fruit of the enemy's seed, motivated by fear, and competing to:
Improve status
Increase property
Control destiny
The pasture of good influence is motivated by faith in God's love. It lives from God's abundance and gives liberally to make life better. It brings relief and peace to every receptive person.
The question is, "How much can I?" Once we know God's will, are motivated by His love and acting under Christ's authority, through His power, how much of ourselves will we invest?
God's invitation is to give. The key to successfully navigating over the final GAP is this: You reap in direct proportion to how much you sow.
The journey to this point has been about telling the right story. People don't generally listen to what we say, as much as they do, to who we are. The world is exhausted by religious noise.
We can't help being an influence. We are a living letter, known and read by all. The question has always been, "Whose influence will we be?" Once the previous six gates have been opened, we will:
Manifest God's solution
Reveal His true nature
Represent and demonstrate His perfect LOVE
We will tell History! This seventh step releases abundant life, spreading the power of joy. It's about carrying and channeling God's nature, so people see Him and are touched by Him. This step is about His Spirit being seen "upon us," revealing His Kingdom, power, and glory.
Step seven is about entering the fullness of God's rest, being peacemakers in a hostile world.
"And God blessed them, and God said unto them, Be fruitful, and multiply, and replenish the earth, and subdue it: and have dominion over the fish of the sea, and over the fowl of the air, and over every living thing that moveth upon the earth." – Genesis 1:28 KJV
Next steps – Work with Christ to multiply His impact in your sphere of influence (and to expand your sphere).
The combined answer to the seven questions above reveals the answer to the question of all questions, "Why am I?"
We are here to tell History, and He will bless and multiply our work as it increasingly become His own. This is what it means to worship Him in Spirit and in truth.
It is important to realize there is another, who would also like to multiply his message through us. In fact, we've defaulted to telling the enemy's story far more than most of us realize.
We must not gauge our success with God according to outward appearance. The Bible says that a righteous man must wait for his season to bear God's fruit. Many of God's children are far too impatient for this.
God didn't put us here to impress others with our work. Mankind's original call was to tend God's garden. This has never changed, but we will always multiply what we are. That's why God's process takes time.
Farming is a ministry/business of cooperation with God! We tend the ground and God gives the increase. As we move past the ACTS of God, and learn the WAYS of God, He will leverage our influence. As we learn better self-management, through His Spirit, He gives us wisdom to apply toward:
Better people management.
Improved systems.
More income to support people and systems.
"Blessed is the man that walketh not in the counsel of the ungodly, nor standeth in the way of sinners, nor sitteth in the seat of the scornful. But his delight is in the law of the Lord; and in his law doth he meditate day and night. And he shall be like a tree planted by the rivers of water, that bringeth forth his fruit in his season; his leaf also shall not wither; and whatsoever he doeth shall prosper." – Psalm 1:1-3 KJV
 "To every thing there is a season, and a time to every purpose under the heaven: A time to be born, and a time to die; a time to plant, and a time to pluck up that which is planted; A time to kill, and a time to heal; a time to break down, and a time to build up; A time to weep, and a time to laugh; a time to mourn, and a time to dance; A time to cast away stones, and a time to gather stones together; a time to embrace, and a time to refrain from embracing; A time to get, and a time to lose; a time to keep, and a time to cast away; A time to rend, and a time to sew; a time to keep silence, and a time to speak; A time to love, and a time to hate; a time of war, and a time of peace. What profit hath he that worketh in that wherein he laboureth? I have seen the travail, which God hath given to the sons of men to be exercised in it. He hath made every thing beautiful in his time: also he hath set the world in their heart, so that no man can find out the work that God maketh from the beginning to the end." – Ecclesiastes 3:1-11 KJV