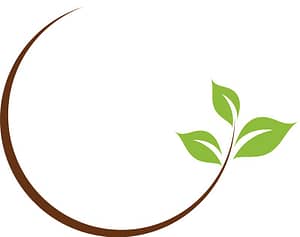 This section is about understanding our business/ministry framework.
Our mission is to empower people to find their fit, to build and strengthen their relationships, to release their voice, and impact their sphere of influence to find their unique place in History!
 It's all about investing in People by giving them what they need to build relational bridges, allowing them to cross GAPS at life and work into a more perfect reality.
Our strategy has three components to it:
Operation A.C.T. 1 – Accelerated Customized Transformation – For individuals (some of whom may be company personnel or solopreneurs).
Operation A.C.T. 2 – Accelerated Cultural Transformation – For companies, organizations, or groups.
Operation A.C.T. 3 – Accelerated Community Transformation – For communities, cities, or regions that desire to work collectively towards transformation.
 Important life secret…
True transformation is more than behavior modification. It comes as Christ is formed in us. This is a process of the Holy Spirit and the Word of God uniting to "rightly divide" (circumcise) our hearts.
"Then he answered and spake unto me, saying, This is the word of the LORD unto Zerubbabel , saying, Not by might, nor by power, but by my spirit, saith the LORD of hosts."– Zechariah 4:6
 "For the word of God is quick, and powerful, and sharper than any twoedged sword, piercing even to the dividing asunder of soul and spirit, and of the joints and marrow, and is a discerner of the thoughts and intents of the heart." – Hebrews 4:12
 Through the Spirit, God's command to His disciples is simple. He says, "Follow Me."
 "Then said Jesus unto his disciples, If any man will come after me, let him deny himself, and take up his cross, and follow me." – Matthew 16:24
 Our relationship with God goes to a whole new level when we see the Bible as more than ancient history and old letters that were written to dead people.
It's more than a static set of instructions for believers to follow. God's Word is a living map that the Holy Spirit uses to free us from the boundaries of time and space. Everything that happened in the Bible is also an unfolding story inside of us. As we follow Christ and obey through the ability of His Spirit, we are translated into His image, from glory to glory! God forms and reveals Christ in us, the hope of glory!
"He hath made every thing beautiful in his time: also he hath set the world in their heart, so that no man can find out the work that God maketh from the beginning to the end." – Ecclesiastes 3:11
"Moreover, brethren, I would not that ye should be ignorant, how that all our fathers were under the cloud, and all passed through the sea; And were all baptized unto Moses in the cloud and in the sea; And did all eat the same spiritual meat; And did all drink the same spiritual drink: for they drank of that spiritual Rock that followed them: and that Rock was Christ. But with many of them God was not well pleased: for they were overthrown in the wilderness. Now these things were our examples." – 1 Corinthians 10:1-6
 "Now all these things happened unto them for examples: and they are written for our admonition, upon whom the ends of the world are come." – 1 Corinthians 10:11
 "Who hath delivered us from the power of darkness, and hath translated us into the kingdom of his dear Son:" – Colossians 1:3
 "My little children, of whom I travail in birth again until Christ be formed in you," – Galatians 4:19
"But we all, with open face beholding as in a glass the glory of the Lord, are changed into the same image from glory to glory, even as by the Spirit of the Lord.2 Corinthians 3:18
 God's goal in the new birth is to transform us until we translate Christ's image to our generation!
He makes us living epistles, capable of telling History.
Definition of translate (source: https://www.merriam-webster.com/)
1a: to turn into one's own or another language
b: to transfer or turn from one set of symbols into another : TRANSCRIBE
c(1): to express in different terms and especially different words : PARAPHRASE
(2): to express in more comprehensible terms : EXPLAIN, INTERPRET
2a: to bear, remove, or change from one place, state, form, or appearance to another : TRANSFER, TRANSFORM translate ideas into action
b: to convey to heaven or to a nontemporal condition without death
c: to transfer (a bishop) from one see to another
"And when the day of Pentecost was fully come, they were all with one accord in one place. And suddenly there came a sound from heaven as of a rushing mighty wind, and it filled all the house where they were sitting. And there appeared unto them cloven tongues like as of fire, and it sat upon each of them.
And they were all filled with the Holy Ghost, and began to speak with other tongues, as the Spirit gave them utterance." – Acts 2:1-4
 Why was this Gift given to the church? The Holy Spirit is our personal translator of God's Word into the image of Christ.
"Forasmuch as ye are manifestly declared to be the epistle of Christ ministered by us, written not with ink, but with the Spirit of the living God; not in tables of stone, but in fleshy tables of the heart." – 2 Corinthians 3:3
"By faith Enoch was translated that he should not see death; and was not found, because God had translated him: for before his translation he had this testimony, that he pleased God." – Hebrews 11:5
 With these things in mind, we should remember God gives the increase and transformation is His business. By understanding His ways, however, we can understand how to cooperate with, and facilitate His process.
 "So then neither is he that planteth any thing, neither he that watereth; but God that giveth the increase." 1 Corinthians 3:7
 "He made known his ways unto Moses, his acts unto the children of Israel." – Psalm 103:7
3 Phases of Personal Development
 This plan is designed to develop people in the following three areas:
A Place to Belong (Identity) – Every person is uniquely extraordinary. This phase involves helping an individual or group to know who they are and aligning them to live and work from their strengths in a way that brings out the best in themselves and others and creates team synergy. It involves integrity:
The confidence to fully express who you truly are.
The humility to avoid any prideful "front" or false identity in attempts to prove who you are. (In other words…when you truly know who you are there is no need to prove it to others. Your life and your work will speak for themselves.)
A Place to Believe (Capacity) – Every person is able to develop inward character and improve their level of competency and in doing so to expand their capacity to manage people, things, and responsibilities under their charge. This process ultimately begins with perceptions and mindsets which must shift from scarcity and limitation to abundance, possibility, and belief that can be translated into more efficient and effective work habits.
A Place to Become (Productivity) – Where healthy identity converges with abundant thinking the stage has been set for correct and accurate practice. Optimized performance serves as an intrinsic motivator that increases productivity, creating the probability for greater team performance and the opportunity for increased external reward.
Twelve Points of Transformational Focus
There are twelve separate areas of focus within our transformation strategy:
Build a bridge…
First focus – Motivation – Edify, encourage and where needed, console.
Second focus – Information – Share valuable material to generate interest.
…towards our mission – Empower people to find their fit…
Third focus – Evaluation – Assessment of uniqueness
Fourth focus – Supplication – Asking specifically where then need help and support
Fifth focus – Orchestration – Strategic planning – Empowerment plan
Sixth focus – Education (Training, Coaching and Consulting) – Equipping for success
…to build and strengthen their relationships…
 Seventh focus – Communication – Establishing channels for clear understanding
Eighth focus – Specialization – Alignment with uniqueness of design
Ninth focus – Cooperation – Building team
…to release their voice…
Tenth focus – Evangelization – Duplication of success
 …and impact their sphere of influence…
Eleventh focus – Mobilization – Going full speed ahead
Twelvth focus – Conservation – Reducing waste
…to find their unique place in History!