What is a GAP Crosser?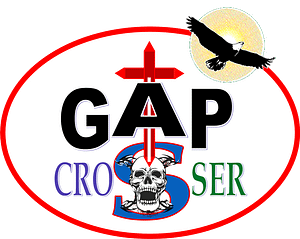 A GAP Crosser is someone who is in the process of or deeply desiring to cross the barriers between him or herself and BETTER.
We are committed to:
Identifying our unique design
Understanding our purpose and
Fulfilling our destiny!
A GAP Crosser is someone who facilitates transition towards a more perfect reality.
The GAP Crossed can be…
Personal (Individual development)
Business (Development within companies or spheres of influence)
Community (Development in cities or regions)
The mission of the GAP Crosser is to be empowered and to empower others to:
Find our fit,
Build and strengthen our relationships, and
Release our unique voices to
Impact our sphere.
Ultimately, as GAP Crossers, we want to find and fulfill our unique place in History!
 We are people who are on a journey towards becoming:
More teachable – Receptive to increasingly more accurate perspectives
Better aligned with our truest selves
Ambassadors of better relationships
Less ego-centric in our worldview
More response-Able.
(Calculated) Risk-takers (Willing to trust and have faith)
Positive "Dispensers" of influence
Impactful in our sphere of influence and consistently increasing our sphere
 GAP Crossers value fruitfulness over busyness. Fruitfulness is the byproduct of "abiding relationships," which means we value and prioritize being fully present in each moment, with God and the person or people we are with. This is something we call living WOW in the NOW.
 Important life secret… Results don't matter if they're not those intended by God.
To drill more deeply into this subject, follow this directory.